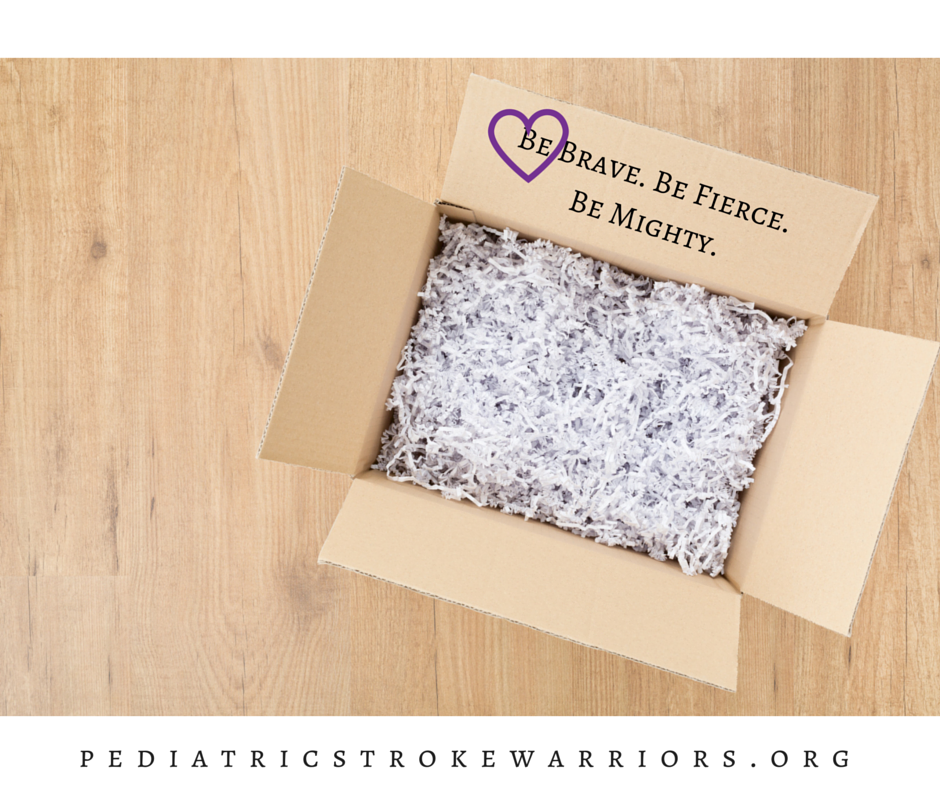 Building hope and bringing smiles through our Brave Box Program
The Brave Box care package idea- much like a busy box- was born to bring hope and a smile to a child impacted by stroke. What originally began by delivering boxes to the Seattle Children's Hospital Stroke Program took roots and with support and generosity, expanded into a program that we now ship to any child, anywhere- whose had a stroke.
Since January, Nearly 200 Brave Boxes have been delivered to the hands of a child recovering after stroke, with new requests from families and doctors every day.
Pediatric Stroke Warriors understands firsthand the journey after stroke. We understand that recovery for a child is ongoing. Procedures, tests, therapy and big emotions can fill a young child's life. While it can become a family's "new normal" it is still important to simply take that time to celebrate all a child is doing in re-building strength. We celebrate the Warrior's that they are through a small gift of smiles and knowing they are not alone.
These boxes are assembled by a team specifically for a child based on their age and interests.
Each box includes:
Personalized card addressed to each child
Our BE BRAVE T-shirt (Child size)
Warrior bands for child & family
Assortment of toys and items to promote two handed strength and skills in cognitive and physical development.
If you know a young child impacted by Pediatric Stroke, that could use some extra encouragement and smiles, we want to hear from you. Let us know by
making a request.
If you'd like to support our work and
Sponsor a Brave Box
either through a tax-deductible donation or through a donation of items we regularly include, please
contact us
for more information.
​
We thank you for being the best part of our community!
#Be Brave. Be Fierce. Be Mighty.