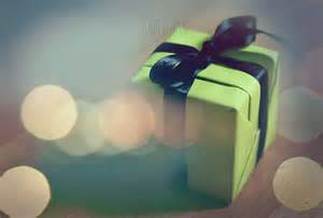 Shopping for toys that encourage play for children with physical, cognitive or developmental disabilities was once a very difficult task. However, each year more and more companies are looking to create toys that help kids flourish in these areas.
With the ease of online shopping anyone can now purchase toys that are suitable for a child's particular abilities. There are many online stores that specialize in or have special sections geared for educational and developmental growth. We have put together a list of some of these sites to help you shop from this holiday season and all seasons to come.
Amazon.com
With the wide reach of Amazon, they can show you many options very quickly and usually fairly reasonable prices. Amazon even has a "Special Needs Toys Section" that offers everything from Action Figures to Tricycles.
ChildTherapyToys.com
ChildTherapyToys.com was founded by child psychologists to provide therapy products to mental health professionals who work with children. These toys and activities have been specially selected and tested. They are great for developing skills which makes them perfect for special needs children who often need just a little extra help.
Different Roads to Learning
Different Roads to Learning specializes in supporting, educating and inspiring all people affected by Autism or Sensory Spectrum Disorder. Different Roads offers more than 600 tools and resources to help individuals succeed both academically and socially.
Discovery Channel Store
The Discovery Channel store focuses on offering the most informative, engaging, and entertaining products available. As an extension to the television network, the store provides educational and fun (mostly science related) activities, games, and toys.
Fat Brain Toys
Fat Brain Toys is a retailer and developer of unique specialty toys, games, and gifts they've carefully chosen from around the world. They stock over 6,000 high-quality products, most shipped the same day, including: Erector Sets, Science Projects, Games, Puzzles, Educational and more.
FunAndFunction.com
The FunAndFunction.com husband and wife duo decided to design and develop their own line of sensory disorder products to build skills and self-esteem in every child. Their products are fun for all children, but especially helpful for children with SPD.
Marbles, The Brain Store
Marbles started with the simple idea of finding the best brain games out there and putting them all in one place. Products for anyone who want to improve focus and attention, enhance creativity, become better multi-taskers and get the most out of the smartest supercomputer out there: the brain.
MelissaAndDoug.com
For over 25 years the Melissa and Doug brand has created award winning toys, games, and more with an emphasis on value, quality, and design. The simplicity of their designs make many of their products very helpful in developing motor skills, cognitive skills and spatial skills.
Toys''R''Us
collaborates with the National Lekotek Center to identify items that best contribute to the development of children with physical, cognitive or developmental disabilities. The organization reviews hundreds of products and selects those with exceptional qualities. Toys featured in the
Guide
are everyday playthings suitable for children of varying skills and abilities.
Vtechkids.com
VTech Electronics is a world leader of age-appropriate learning products. Since 1980, VTech has been developing high-quality, innovative educational products that enrich children's development through fun and smart play. VTech offers many digital products that Special Needs children are able to understand and use
Do you know of another resource not listed that has been helpful in finding products for your child? Please
reach out to us
and share!