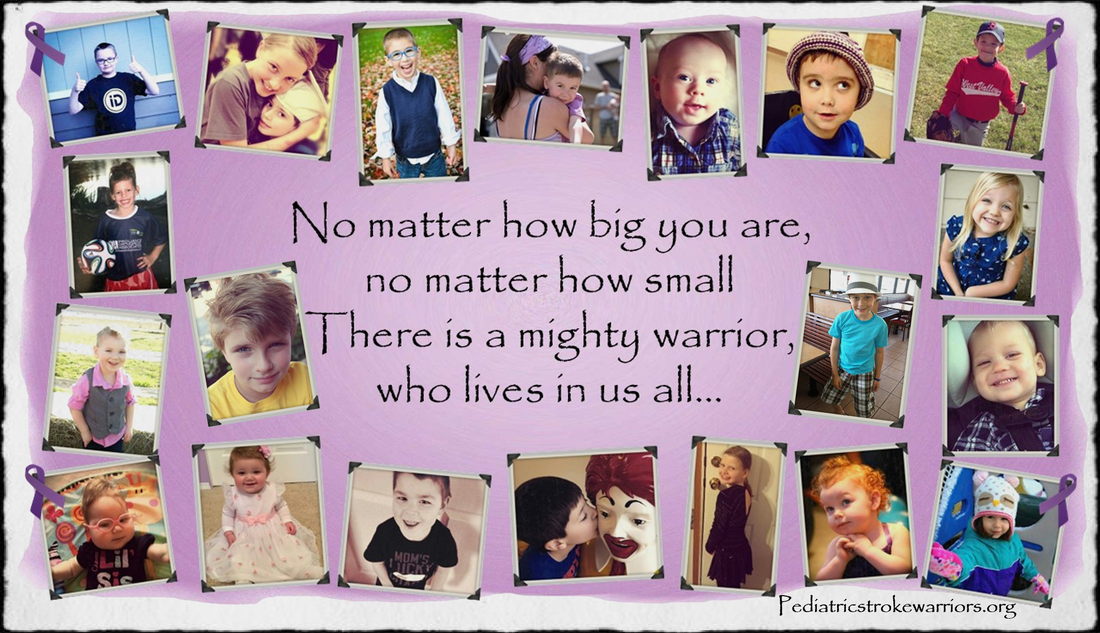 Above and beyond any awareness we ever share, there is something so beautiful and inspiring about "Warrior Wednesday." We get asked what Warrior Wednesday is all about, why we do it, where we get such incredible stories, so we wanted to share.

Warrior Wednesday is a time to build and share hope. A time to pause from facts on paper and simply recognize strength from real families, and real children; Warriors. Stories come from families we've been able to connect with, children we've often had the pleasure to meet or learn so much about.

It can easily be said that every child has a story worth sharing, which is true. All children teach us about life in ways we couldn't even imagine. But, when you don't often hear stories of children who have pushed past a stroke, or how families learn to navigate, this is why we share. This is what we recognize, what we honor.

Our children are not just a diagnosis. A diagnosis serves for many things, but it does not define our children. Their childhood may be mixed with appointments and therapy and all sorts of medical jargon but at the end of the day, these children define themselves and that's a beautiful thing to share about!

We are grateful for the connections we have made with families and their children along the way. The openness in sharing about something very personal is to be honored. These children are to be honored, in short, that's what Warrior Wednesday has always been about.

We encourage sharing, we encourage connections and above all, we try to encourage hope. We are thankful to so many that choose to join us in that! So, here's to Warrior Wednesday, recognizing these beautiful mighty faces!