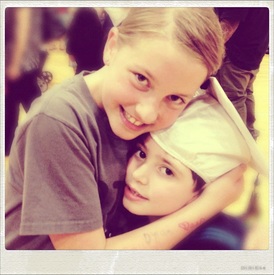 Today we recognize two warriors!

Aiden is a pediatric stroke survivor, born a fighter! His older sister Addison was cut from the same cloth, and is his greatest fan. In the second grade Addison took a challenge and she entered a submission into the "The Annual Disailities Awareness writing contest," within her school. Her words hold so much power and reflect the very love she has for her brother, Aiden.

Often times it is easy to forget that little minds have some of the greatest thoughts. Her wish to the world, "I want everyone in the world to change the way we treat people with disabilities," is not only a reflection of love for her brother, but can easily be beautiful words we all can learn to live by.