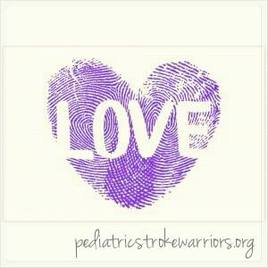 Dare to be different. All children are faced with being bullied for their differences. Hair color, eye glasses, how they talk, the way they dress, how fast they run etc. Sadly, bullying among children and for what reasons, just continues to grow.

Children who have had a stroke, spend much time throughout their childhood receiving therapies to help their bodies adapt to what stroke impacted. Many kids will wear a hand or foot orthotic or use a walk- aid to help support their bodies in their movement. These differences can be noticeable, especially among their peers.

Talk to your children about compassion and that differences should celebrated. It's huge for any child to know that they are accepted for exactly who they are.

By the very design of our bodies, our own fingerprints are proof that each one of us is different. Not another person in this world will have the same fingerprint as you! That's pretty amazing when you think about it- share it with your kids, use it as a bridge for conversation. Differences should be celebrated!